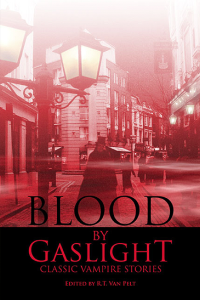 BLOOD BY GASLIGHT: CLASSIC VAMPIRE STORIES
Edited by R.T. Van Pelt
Light a candle, lock the doors, and grab a cross as Blood by Gaslight brings you ten chilling stories of the undead guaranteed to freeze the blood in your veins. A powerful collection of classic vampire stories, Blood by Gaslight contains haunting tales of bloodlust from some of the finest writers of the Victorian age, including John Polidori, whose story The Vampyre set the model for the modern vampire.
204 pages
ISBN 978-0-9737698-5-2
$16.95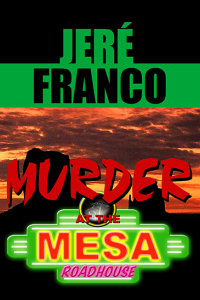 MURDER AT THE MESA ROADHOUSE
by Jere' Franco
When Shea Chan, a young, pregnant widow, arrives in Mesa, Texas, she encounters a town that is stunned by the recent murder of a popular waitress at the Mesa Roadhouse. Although there are plenty of suspects to go around, including all the restaurant employees, the real problem is motive. Why would someone come in to rob the restaurant and leave without the money in the safe? To complicate matters, an elderly maid is attacked and another waitress disappears. Is a psychotic transient loose in the sleepy border town? Or is somebody within the town after something involving the murdered waitress? Along with police officer, David De Vargas, Shea unofficially snoops while David officially investigates the murder. While the widow is determined to discover the truth, the officer is just as determined to protect her. Each chapter includes Spanish translations and a regional recipe.
164 pages
ISBN 0-9731745-8-7
$14.99